Police: 3 suspects arrested in fatal gas station shooting | News
STONE MOUNTAIN, Ga. -- Police have arrested all three carjackers involved in the murder of a woman early Friday morning.  It's a crime DeKalb County's head of police called, "heinous."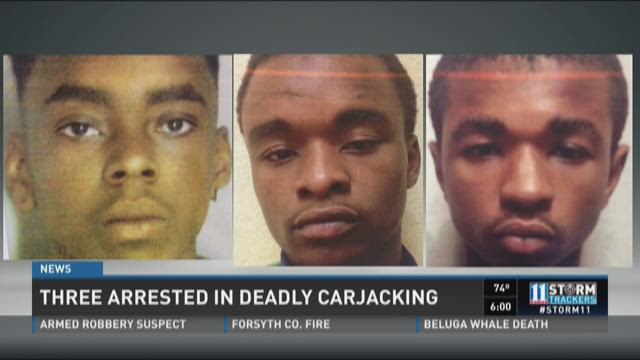 Police say 16-year old Cameron Williams pulled the trigger, but brothers Dermonte & Jermaine Grant are also being charged with felony murder. All three are teenagers. 
Just hours after 25-year old Shaneku McCurty was shot and killed, police released surveillance video from the gas station on Redan Road where it happened.
Piecing together the images from at least three cameras, officers said the gunman was wearing a red hooded shirt and red pants in what likely started as an attempted car theft. His accomplice, was wearing a black hooded sweatshirt.
Police said there were five people that arrived in a white sedan shortly after one in the morning.  The three now under arrest got out while the others left for awhile.  When they returned, McCurty was dead.
On Saturday, 11Alive's Rebecca Lindstrom visited the $5 Barber shop where McCurty had worked for nearly four years.  Flowers now sat at her station and despite the noisy bustle of business, everyone knew she was missing.
"To know she's not going to be coming in here no more, it's hard," said manager Paul Pittman, wiping away the tears.
While there was relief at the arrests, there was outrage a group so young, would do something so callous.
"Where were their parents and why were they out at 1 o'clock in the morning?" questioned another co-worker.
It's a question also asked by Dekalb's Public Safety Director, Cedric Alexander, as he announced the arrests Saturday morning.
"People will say well we need more police to run these kids off the street, no what we need is more parenting so these kids don't end up on the street," said Alexander.
McCurty's father, Dennis, describes his daughter as an angel, killed by monsters.
"Shaneku was my heart," he said, surrounded by family and friends that had gathered to show their support.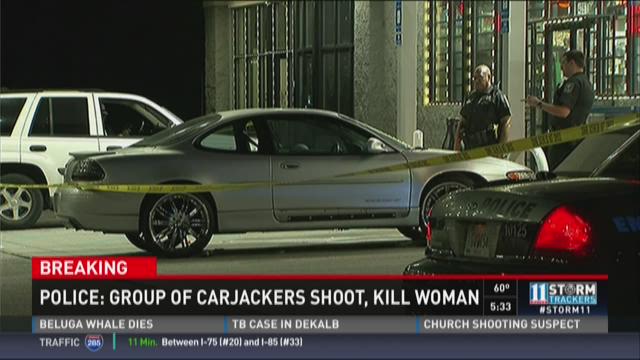 Police say McCurty went in to buy a $5 lottery ticket after work.  She was less than three miles away from her house.
"It could have been you, it could have been me.  It could have been any of us," said Alexander.

Stay tuned to 11Alive.com for more details.