DeKalb Co. firefighter, ex-MARTA officer accused of arson | News
DEKALB COUNTY, Ga.-- Authorities have charged a DeKalb County firefighter with arson, and his alleged accomplice is a former MARTA police officer.
According to DeKalb County Fire Captain Eric Jackson, Jairius Hardaway is charged with arson in the first degree in connection with a Jan. 6 car fire in the area of Lithonia. Authorities believe the fire is connected to an insurance scam.
The former officer's name is Malasta Hill. According to a MARTA spokesperson, Hill was a MARTA officer until January. That is the same month as the fire. and 11Alive has learned that he was a MARTA police officer until January, the same month as the incident.
Hardaway has been a firefighter for 10 years.
"The vehicle that was set on fire was not his," said DeKalb County Fire Chief Darnell Fullum. "It was the other gentleman's, so we don't know all the details."
Hardaway was arrested last Friday. Authorities say the car belonged to a second suspect who is not a member of the fire department. 
The DeKalb County Sheriff's Office confirmed that Hill was in custody on Tuesday morning.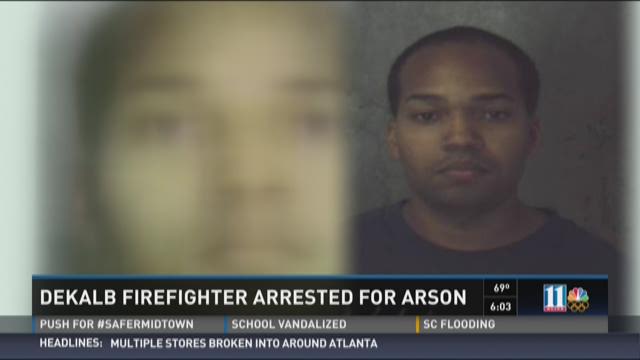 PHOTOS: More mug shots