Skateboarder struck by hit-and-run driver dies | News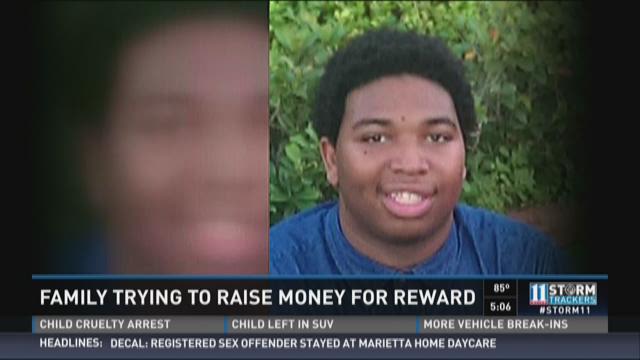 LITHONIA, Ga. – The family of 20-year-old Jonathan Walton is begging the driver that hit and killed him to come forward. Walton was declared brain dead at 4:26 Tuesday afternoon. Police are still looking for the driver responsible for his death. 
Walton was with his friend Kenny Ballinger at the time of the crash.  Ballinger says everything about their last few hours together was odd.  They rarely went to skate on Sunday and usually caught a different bus home.  Neither had planned to be on Thompson Mill Road, a street without sidewalks and very few lights, after midnight on Monday.
"It's a lot of what if's. We could have easily avoided that. We could have stayed with my friend that night, took a different road," said Ballinger.
Ballinger says he was about ten feet ahead of Walton, when he heard a loud boom and then the sound of cracking glass.
"I looked back and he was flipping, hitting his head.  The car stopped 10 feet ahead, stopped for two seconds and then took off like 70 miles per hour," said Ballinger.
Ballinger says the car didn't have any headlights on. Still, he says you didn't have to see what happened, to know someone had been hit.
Ballinger described the car as a mid-size sedan like white or light colored vehicle. He says it has to have some kind of front end damage.
"He's a really big guy and that car was kind of small, so it left a dent in that car.  A nice-size dent in that car," said Ballinger.
At Grady Memorial Hospital, Walton's family quickly gathered after the accident.  Doctors tested to see if was any brain activity.   
"He is life, really.  Every time you see him he's always smiling, he's always laughing," said his cousin Akiba Gilbert.
Gilbert believes whomever hit her cousin got scared and ran.  But she says now it's time for the driver to take accountability.
"Maybe I didn't make the right decision, maybe I shouldn't haven't sped off.  Maybe I should have stopped. It's never too late to make a wrong right," Gilbert explained.
His family has started a fund to raise money so they can offer a reward for information regarding the driver. To donate, visit: http://www.gofundme.com/d5g5c8.
Police have contacted body shops for any white sedans that have come in with a broken windshield or front end damage.
"But because of the high number of body shops in the area it's almost like trying to find a needle in a haystack," explained DeKalb County police Detective Bill Hawkins.  He says what they really need, is a lead.
"Neighbor, a friend  -- someone may be able to see something that's suspicious," he said.