2 killed in crossfire during drive-by shooting | News
DEKALB COUNTY, Ga. -- DeKalb County police say two men killed in an apparent drive-by shooting were struck by a friend who fired at the passing car.
It happened early Wednesday in the 4600 block of Eberline Court near Stone Mountain.
A police spokesperson said a silver Jeep Cherokee drove by a group of people standing outside a home, and someone in the Jeep opened fire with a shotgun. Christian Davis, 21, returned fire. Police said bullets from Davis' AR-15 rifle struck two his friends standing outside with him.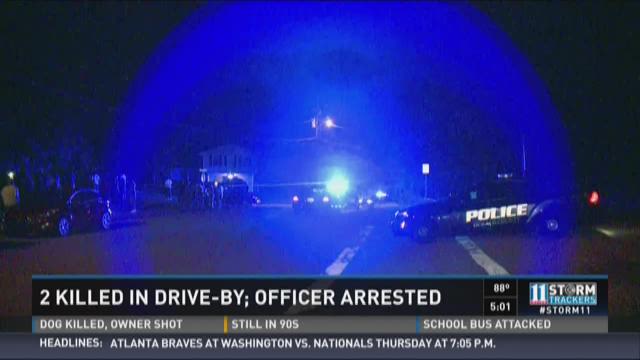 One victim, 20-year-old Langston Colzie, was pronounced dead at the scene. The other victim, 23-year-old Marvin Lewis, was taken to an area hospital, where he later passed away.
Davis was arrested and charged with two counts of voluntary manslaughter. He is being held in the DeKalb County Jail. The people inside the Jeep have not been identified or caught.
In a separate incident, an Atlanta Police Department officer responded to the scene to check on his son, who witnessed the shooting. DeKalb County police said the Atlanta cop, 47-year-old Gregory Turan Morris, punched a DeKalb officer in the face after being told he could not enter the crime scene.
Morris was Tased and arrested; he was charged with simple battery and obstruction of officers. He has since been released from the DeKalb County Jail on $200 bond.
According to a police report, Morris apologized to the other office after his arrest, saying, "I made a mistake. I received three calls telling me my son was hurt, and I rushed over here thinking the worst. I accept whatever punishment given, and I'm sorry again."
Atlanta Police spokeswoman Kim Jones said Morris has been with the department for 22 years, in the Background/Recruitment Unit. He has been placed on paid leave pending a hearing with Chief George Turner.
PHOTOS | More mug shots