No warrants to be issued against mall security guards | News
(WXIA) -- A Dekalb County Judge ruled late Monday night against issuing arrest warrants for three security guards involved in a fight at Stonecrest Mall.
In June, 11Alive News first brought you shocking images of security guards from Stonecrest Mall fighting with teens.
 
The video very clearly shows the guards pummeling the teen, but what cannot be determined is who started the fight – and that is why police have yet to file any charges against the guards. 
Monday night, the teen's family took matters into their own hands. They presented their case in a probable cause hearing. 
The family's attorney Muwali Davis argued the video speaks for itself.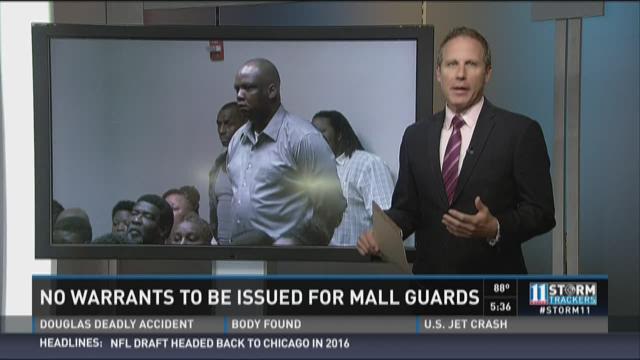 Ultimately, Judge Howard Indermark felt there was too much conflicting evidence for him to issue arrest warrants.
"We have a snippet of a video that the court recognizes does show unprofessional behavior on the part of the security guards," Judge Indermark said.
"The judge said there was a conflict of evidence, if there's a conflict of evidence that should be sorted out at trial, not at this stage," Davis said.
Ken Hodges, who represented the three security guards, points out that despite an investigation by the Dekalb County Police Department, no charges were ever filed against his clients.
"It's clearly posturing for a civil lawsuit," said Ken Hodges, who represented the three security guards. "It's a waste of government resources and the court has more important things to deal with."