Lithonia wreck leaves three dead | News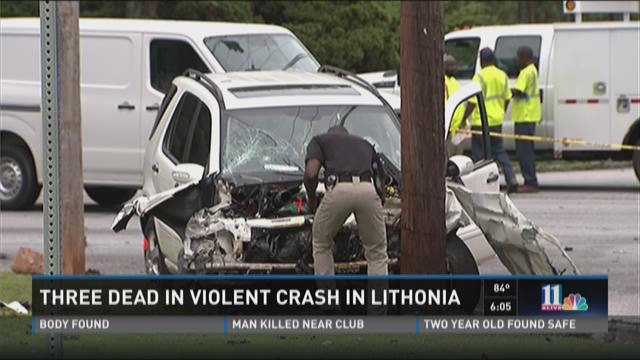 LITHONIA, Ga. -- A driver has been charged in a violent Sunday morning car wreck that killed three people.
It happened at around 7 a.m. the intersection of Lithonia Industrial Boulevard and Marbut Road.
Witnesses said a white Mercedes ML350 SUV sped through the intersection on a red light, slamming into a maroon Nissan Maxima and sending both vehicles in different directions.
Investigators said the man behind the wheel of the SUV, 27-year-old Marvin Lynch, tried to run away from the scene. Witnesses detained him until police arrived.
The force of the crash was so strong, investigators said one man inside the maroon car was thrown 50 feet and later died. Two women -- the driver and a second passenger -- were also killed. The victims' names have not been released.
Lynch was arrested and charged with DUI, hit and run, failure to obey a traffic control device and three counts of vehicular homicide.
PHOTOS | More mug shots